Pelini Did not Use Drugs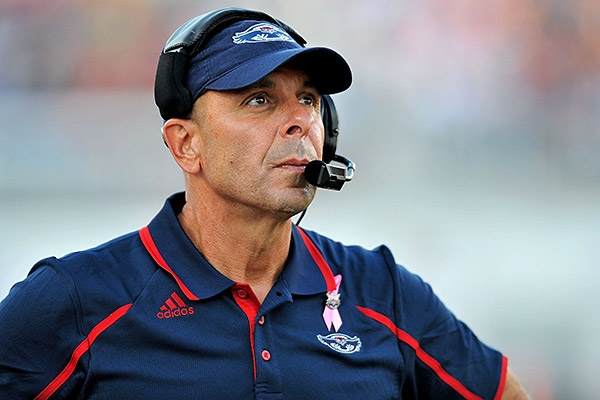 "FAU did not terminate your employment because of a finding that you
used illegal drugs," FAU interim president Dennis J. Crudele wrote in
the letter Tuesday. "Accordingly to clarify these significant points …
your resignation is withdrawn and your separation is converted to a
termination with cause based on our finding that you failed to timely
report certain conduct of a member of your staff, as required by your
contract."
Based on language in Pelini's contract, by being fired with cause he
will not be paid by the university, but he also will not owe FAU any
money, as he would have if his termination were considered a
resignation.
On Oct. 30, Pelini and defensive coordinator Pete Rekstis resigned.
In a news conference that day, FAU athletic director Pat Chun said both
coaches admitted to using "illegal drugs," which was in violation of
their contracts.
On. Nov. 7, Pelini told ESPN he denied using illegal drugs and that
he was forced to resign and was seeking reinstatement to his job. Pelini
also said he "was being relieved of my duties for failure to supervise
my staff."
"Our position has not changed," Chun told ESPN on Tuesday afternoon.
"The outcome has not changed. On Oct. 30, I confronted him [Pelini] with
illegal drug use and failure to supervise his staff and at that point,
he elected to resign."
FAU replaced Pelini with interim coach Brian Wright. The Owls (5-6,
3-4 Conference USA) are 3-0 under Wright and can secure a bowl bid by
defeating
FIU
(1-10, 1-6) on Friday.
"It is unfortunate that the good work you were doing to help turn
around our football program ended under these circumstances," Crudele
wrote to Pelini. "The high note that our team is ending the season on
and its promising prospects for future seasons is a direct reflection of
your good work."
Chun said that Wright is a candidate to become the permanent coach and he hopes to make a hire by early December.
"We're in the middle of a search for a new football coach," Chun
said. "I feel good where we are in the process. This is a wanted job.
People know we've only scratched the surface."
Crudele's letter indicated that Pelini will "accept this course of action and waive your right to appeal this decision."
"Now that the drug accusations are known to be false, Coach Pelini
can move on with his coaching career," his agent, Brian Kopp, said.
By
Brett McMurphy | ESPN
Up Next: #4 Baylor vs. #10 Oklahoma State